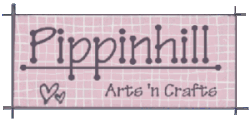 Welcome to Pippinhill where we specialize in entirely
handmade, one-of-a-kind, decorative, painted wood in
a country folk art style.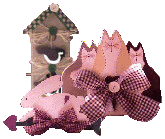 We now accept all major credit cards thourgh CCNow, our authorized online retailer.
Of course, if you prefer, you can still print out an order form, and order via the mail.
We now also offer a hand-picked selection of arts and crafts books and supplies.

Enjoy your visit and feel free to email us with any
any questions. Please don't forget to sign and view our guestbook.
Do come back soon because we will be adding new designs.